about us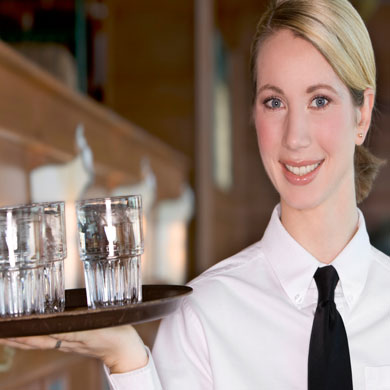 Bankura School of Hotel Management - B.S.H.M is established in the year 2010. The first and the oldest Hotel Management Institute of Bankura District Running successfully four years, I.S.O 9001:2008 Certified, Registered under a society incorporate non- trading corporation, Govt. of West Bengal, Act XXVI of 1961.
We have a huge option for our students to select courses like – Craft, Management & Diploma Course. Four years of glorious journey we are still holding the same reputation & respect only because of 100% placement & Commitment.
In hotel industry, saying that,"Our Guest is next to God". In our institute we treat our students like "Our Friends".
We would like to declare, if any one will join B.S.H.M he/she will be fit the best for the Hotel Industry.
Such a small course fee, we are able to provide our students trade subject & as well spoken English, Hindi & Basic French.
About Us
Mission

B.S.H.M, Bankura one of the premier hotel schools in West Bengal, The Institute and its curricula have been designed to train promising and talented young boys and girls in hospitality. The whole gamut of hospitality and hotel operations is covered in specific fields under the able guidance of a trained and experienced team of faculty......

Admission Process

The admission process starts with the collection of the admission from and the prospectus. While they can be collected from the institute's office the forms are also available online at BSHM'S official website at Application Link. Provide the application form so that people can fill it online- The admission form is attached with this email. Also give this form as a PDF download from the Home page link Admission form. Apply at BSHM

The filled up forms are required to be sent at BSHM'S corporate address along with attested photocopies of testimonials. The application should also be accompanied with four copies of passport size photographs of the candidate. Only after receiving the completed application form, the candidate is welcome to take admission in the course.
about us
Description

The Hospitality Industry is the second largest in the world. The demand for skilled professionals in the industry is increasing not only in India but also throughout the world. The world 'Hospitality' means friendly and generous behavior towards guests. Apart from five star hotels, airlines, railways, ships, hospitals, travel agencies, call centers & banking sectors also come under hospitality. The Hospitality industry is booming at a rapid pace. This industry offers a myriad of exciting and diverse career opportunities for people across all cultural, social and national boundaries. The gap between demand and supply for hotel industry professionals is huge.
To cope with the gap BSHM is playing a leading role in Bankura as well as in West Bengal.

BSHM Placements

Placement Cell operates as an intermediary between Students and Companies, creates professional opportunities for them, and helps students to choose career in line with their goals. It helps students to recognize their own potential, develop skills required by the competitive job market and get placed in leading Star Hotels, Retails and other Hospitality Establishments. Throughout the course of study, Placement Cell supports participants in reaching their career goals. Industrial Placement.

The following companies/organizations are providing support to the Institute's "Hotel Management" course through the provision of student's recruitment, consultancy and Industrial Training.